The Brunswick Centres Family Support Service is designed by Local People to address the needs of our community post COVID-19.
We offer Assistance & Support in dealing with issues relating to Housing, Home Energy, Employability, Health & Wellbeing and much more. We also offer a variety of classes aimed at increasing opportunity to improve the lives of local people.
In our recent Consultation we engaged with over 1,500 local residents, the results of this consultation have directly fed into the Brunswick Strategic plan which aims to improve Life Chances whilst challenging the key barriers many of our families face locally.
Contact us for more information or to register for support on 0141 557 0409 or info@brunswickcentre.org.
Our Family Support Programs
Parent and Toddler Group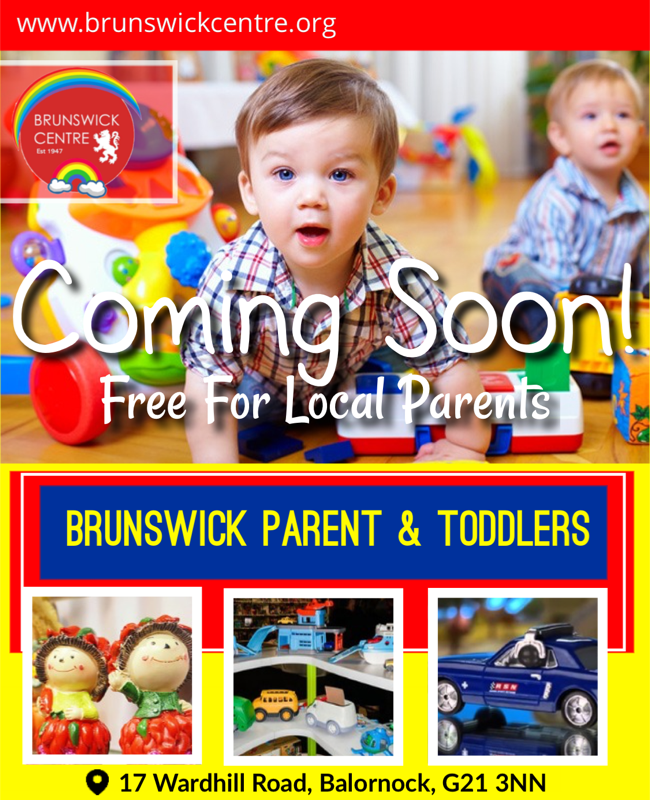 Fully booked but will take details for the waiting list and will contact you as soon as a space becomes available.
Times
Tuesday - 12:30pm -2:30pm
Wednesday - 10:00am - 12:00pm
Friday - 12:30pm -2:30pm